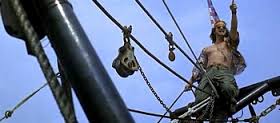 If you are a fiscal conservative, Monday May 1, 2017 will forever be known as Bloody Monday in the Texas Senate.
Never let it be said that Dan Patrick cannot move legislation. If you have a bill that makes multi-millionaires out of City of Houston employees and is promoted by the most fiscally liberal mayor in our lifetime, Lieutenant Governor Dan Patrick is your guy. All of the campaign contributions from HPOU finally paid off like a slot machine making the Service Employees International Union (SEIU) and the Houston Police Officers' Union (HPOU) the kings of the Texas Senate. The faux conservative gig is up. Yesterday, Dan cashed in his conservative bona fides for Sylvester Turner and his big union buddies.
Lieutenant Dan was not alone in wrecking the finances of the City of Houston – he had
accomplices. There is always Senator Joan Huffman who never fails to demonstrate her liberalism when it counts. Senator Huffman waived to all the Houston police officers in the gallery as she lined their deferred retirement option plan (DROP) accounts with her vote.
It is no secret that Sylvester Turner intends to lift the property tax cap in order to pay for all of this nonsense. When Turner lifts the tax cap, please send a love note to Lieutenant Dan for the pension Napalm bomb. We supposedly have a "conservative" legislature; however, Lieutenant Dan cannot make things happen on conservative issues like education and property tax reform. Lieutenant Dan should not captain a shrimp boat let alone preside over the Texas Senate.
Allen Blakemore, Lieutenant Dan's political consultant, proudly displays on his website that he has also served as a consultant for HPOU. Finally, HPOU and SEIU's political contributions to Dan, Joe Straus, and House Pension Committee Chair Dan Flynn have paid off like a million dollar slot machine.
The Greater Houston Partnership (GHP) and C Club joined in on Lieutenant Dan's corruption of Houston finances. Both GHP and the C Club were somehow allowed to represent Houston taxpayers in the pension bill negotiation. This is like sending Bill Clinton to chaperone Miss USA contestants. I wonder if C Club member and Greater Houston Partnership Infrastructure Chairman Jim Dannenbaum participated in these negotiations. Or was he too busy dealing with the FBI?
Fiscally conservative Houstonians are without a voice in our Texas Legislature. As usual, Houston taxpayers are left holding the bag for the worst piece of legislation to come out of Austin in years. It is a sad day for Houston.
http://www.hpou.org/salary-calculator/