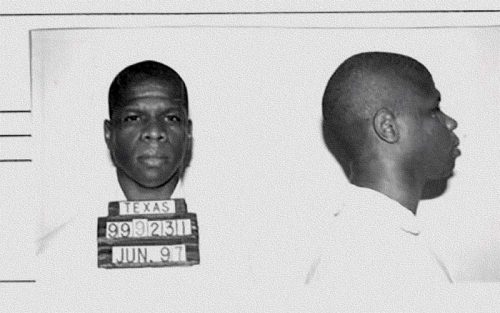 Double murderer Duane Buck is a poster boy for the death penalty but Ogg let him off the hook
In 1995, Duane Buck murdered Debra Gardner, his ex-girlfriend, and Kenneth Butler, his stepsister's new new boyfriend.  He also shot and wounded his stepsister and Harold Ebeneezer,, who happened to be at the shooting scene.
Buck, a poster boy for the death penalty, was convicted and sentenced to death.  But Buck's attorney had called a wacky psychologist as an expert witness.  When asked if Buck was likely to commit more violent crimes, Walter Quijano testified that "It's a sad commentary that minorities, Hispanics and black people, are overrepresented in the criminal justice system."
Buck's death sentence was repeatedly appealed on the basis that Quijano's testimony inserted a racial bias into the trial.   Finally the U.S. Supreme Court agreed and ordered a new sentencing for Buck.
Harris County District Attorney Kim Ogg, an opponent of the death penalty, opted for a life sentence.  Ogg released the following statement:
"After reviewing the evidence and the law, I have concluded that, twenty-two years after his conviction, a Harris County jury would likely not return another death penalty conviction in a case that has forever been tainted by the indelible specter of race.  Accordingly, in consideration for Buck pleading guilty to two additional counts of attempted murder we have chosen not to pursue the death penalty."
Ogg is being rather presumptive.  Given the evidence in the case and the lack of any remorse by Buck, there is a good chance that a new jury would have sentenced this cold blooded double murderer to death again.
On Tuesday Buck pleaded guilty to the two murders and to two additional counts of attempted murder.  He was sentenced to life in prison plus two 60-year terms for the attempted murders, the terms to run concurrently with the life sentence.
Although it is unlikely he'll ever be released from prison, Buck will become eligible for parole in 2035.
Ogg's supporters will say justice has been served.  Those of us who support the death penalty say that Duane Buck escaped justice.