When MPH Industries, a Kentucky-based company that makes digital video cameras for patrol cars, lost out on a state contract, it claimed it never had a chance. That's because, the company argued, the Texas Department of Public Safety wrote the requests for proposals in such a way that only one bidder would win.

That bidder was WatchGuard Video, which at the time it landed the contract in 2006, had two state representatives–Republicans Ken Paxton and Byron Cook –among its initial investors. Another financial backer, Bob Griggs, was a former GOP member of the state House.

In correspondence with state officials obtained by Texas Watchdog, MPH Industries does not mention its rivals' well-connected investors, and it's unclear if the company knew of them. But MPH claims that WatchGuard Video may have received favorable treatment from Texas officials.

MPH's argument was  highly technical in nature, but their main point was clear: State officials outlined a very specific type of digital camera that it wanted–and WatchGuard was the only company that made that type of camera. That device wasn't better suited to the demands of police work, MPH claimed. It was just uniquely positioned to take advantage of the state's bidding process.

"The manner in which the specifications are written is so narrow that the WatchGuard is the only system on the market that can meet them," wrote acting president Kevin Willis in a letter to state officials obtained by Texas Watchdog. "We hope the state will give due consideration to our product, which has been on the market longer and has much wider use than Watchguard."

(View the state document that shows all bidding companies, except for WatchGuard, were disqualified, and MPH Industries' response to the bid specifications.)

In a story first reported by the Associated Press, Paxton and Cook were among the early investors in WatchGuard Video, while Cook served on the company's board. Both Paxton and Cook voted for massive spending bills that funded the state's contract with the company they partly owned.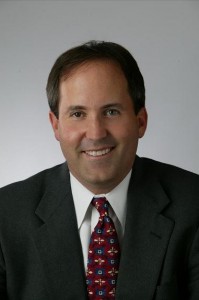 Watchguard's deal with the state, which could be worth as much as $10 million, calls for trooper vehicles in Texas to be fitted with WatchGuard digital cameras. Last year the Texas Parks and Wildlife Department also awarded a contract to the firm.
The Associated Press reported that in April 2008, WatchGuard Video claimed that its net earnings skyrocketed 250 percent. About three months later, Cook sold off his investment, with Paxton unloading most of it. On their personal financial statements on file with the state, both Paxton and Cook had disclosed ownership in WatchGuard Video in past years. But in the form filed in 2008, and covering calendar year 2007, Paxton did not disclose his ownership share.
Paxton and Cook's stake in WatchGuard Video may have breached the state constitution, which prohibits lawmakers from benefiting from a contract put in place by the legislature. But even if their ties merely place them in a legal gray area, political observers say that Paxton and Cook shouldn't have anything to do with a company doing business with the state.
"How can Texans ever come to believe that their government acts in the citizens' best interests when their legislators can't keep from mixing up their investments with their votes?" says Bill Baumbach, the editor of The Collin County Observer, a local news and political Web site. "And then when found out, these same legislators emit smoke screens that all too frequently go uncontested by the press."
'Not a small-time enterprise'
At issue is whether Watchguard benefited by having two lawmakers sign on as investors.
Tela Mange, a spokesperson for the Texas Department of Public Safety, says nobody at the agency had any contact with Cook or Paxton at the time they were evaluating bids for the videocam contract. She says the agency choose Watchguard because it made the precise type of digital recording device it was looking for.
Robert Vanman, the CEO and founder of WatchGuard, says he didn't divulge the names of his investors to the state, so it's not like he could have used them to curry favor during the bidding process.
Still, the Plano executive does admit to one curious thing: Using Paxton and Cook's status as elected officials to build the name of his fledgling firm. An early profile for Watchguard Video noted that his company is "held by an influential shareholder group that includes three state representatives, a judge, and a number of distinguished entrepreneurs."
If Paxton and Cook were not significant investors — as Vanman is now claiming — why reference them at all?
"The candid answer, " he says, before a deep pause. "That original profile was on our Web site during the start-up phase of our company, and it was intended to help demonstrate the case that the funding of Watchguard was significant and this was not a small-time enterprise. That was the point of putting that in there."
One ethics expert says that's hardly a good excuse.
"The CEO's logic seems to be if the state has no knowledge that these lawmakers have a vested interest in the company receiving the contract, then it's all cool," says Bruce Barry, a management professor at Vanderbilt University. "But concerns about conflict of interest in public affairs are as much about the appearance of conflict as the corruption that may result. The lawmakers who voted these spending bills knew they were investors in firms bidding on state contacts. So they have a vested interest in the contracting procedure."
Vanman says WatchGuard won its contract with the state of Texas for one simple reason: It produced a better product than MPH, its letter-writing rival. He claims his company's patrol cameras have features that come in handy in the course of routine traffic stops and arrests.
For example, WatchGuard's devices can play back and record video at the same time, allowing an officer to show a drunk driving suspect his erratic behavior while still providing footage of the offender's ongoing actions. Watchguard's patrol cameras also allow officers to record video on hard drive, a useful feature when the tape runs out.
"MPH, in our view, is kind of silly," Vanman says. "Their product is far less capable, and they have very little market success compared to WatchGuard. There's no way that MPH would be successful in winning a contract with the state of Texas because the product they offer is not capable of meeting the needs that a large agency has."
MPH did not want to comment for this story.
---
Vanman also offers a strident, if somewhat unusual, defense of Paxton and Cook. He says if anything, they deserve praise for supporting his company. After all, WatchGuard helps state patrol officers do their jobs.
"There is absolutely no conflict of interest," he says of their original investment. "What better type of company to invest in for somebody who is trying to serve the public interest than a company that is trying to serve the public?"
Vanman is quick to stick up for his investors, who he claims were smeared in the original AP story.
The budding entrepreneur met Paxton in church, who later introduced him to fellow Republican Byron Cook.
Both Paxton and Cook are smart, conservative lawmakers from North Texas. The boyish-looking Paxton is an attorney and graduate of the University of Virginia law school, while the the straight-laced Cook is a businessman and rancher. Both enjoyed key leadership spots in the state House.
Vanman described Paxton in particular as a "friend," but he declined to detail how close they are. For example, when asked merely if he had ever visited the state representative at his home, he said, "I'm not going to answer you."
Sometime around 2004 or 2005, Vanman says he presented a business plan to Cook and Paxton. They had no expectation, he says, that WatchGuard would be doing any business with Texas.
The two representatives soon decided to invest in WatchGuard, but just how much they owned of the company is something even Vanman can't seem to get straight. In an interview with the Associated Press, the company executive said that Paxton's ownership was "not insignificant." Of Cook, Vanman said he had been "one of the company's largest investors, ranking third or fourth among about 30 individuals."
But after the AP story raised the prospect that both Paxton and Cook violated state ethics laws, Vanman must have realized that his company's ties to sitting lawmakers were nothing to brag about.
Now he portrays those ties far differently. In two interviews with Texas Watchdog, he continually downplayed the House members' stake in his company saying, "this is not a major investment for any of these individuals."
And while Vanman told the Associated Press that Cook was "very active on our board," he again modified his story to Texas Watchdog. Now, Vanman says the GOP lawmaker sat on an advisory board only "for a short time."
Did Paxton and Cook violate the Texas constitution?
Last year, Paxton and Cook sold off much of their original investments, which Vanman says was the first chance they had to unload their shares. At that time, it had been two years since WatchGuard won its state contract.
Vanman says the state of Texas is one of Watchguard's biggest clients. Overall, he says his firm has won more "highway patrol contracts than every other company in the industry combined."
But it's the company contract with the state of Texas that seem to ensnare Cook and Paxton in an unlawful conflict of interest. The provision that would apply here is Article III, section 18, which prohibits "members of the Legislature from being interested, either directly or indirectly, in any contract with the State, or any county thereof, authorized by any law passed during the term for which he shall have been elected."
Paxton and Cook's financial stake in WatchGuard Video is potentially troubling, because they basically voted to pay for their company's contract with the state. In the 2005 legislative session, Cook cast a vote in favor of an appropriations bill that provided $866 million in funding to the Texas Department of Public Safety. Though Paxton voted against the final version of the measure, he voted for it in an earlier stage, helping ensure its ultimate passage.
Still, even if both legislators cast votes against all versions of the measure, the state constitution wouldn't absolve them. That's because the high law of Texas makes no mention of how individual legislators vote–all that it's concerned with is the actions of the body as a whole.
"Regardless of how the process occurred by which the contract was enacted, all we really want to know are two things," said Prof. Daniel Rodriguez, with the University of Texas at Austin law school. "Number one, was the legislation adopted during the period in which the legislator served in the legislature? And number two, do they benefit either directly or indirectly from this contract?"
We want a retraction! Um, retract that.
What do Paxton and Cook say about this? Cook never called us back over several weeks, and we kept missing Paxton, who returned our calls. Paxton did not respond to a list of questions e-mailed to his legislative account June 9.
But it appears that Paxton's aides can't get their facts straight about whether the original story in the Associated Press got its facts straight.
In December 2008, nearly two months after the Associated Press reported on the legislators' involvement with WatchGuard Video, Sheacy Reynolds Thompson, Paxton's chief of staff, e-mailed a select group of newspaper editors who ran the piece.
"The resulting AP story your paper may have published contained inaccuracies and misinformation," she wrote, declaring that Paxton actually voted against the appropriations bill that funded Watchguard's contract.
Thompson didn't mention that her boss voted for the earlier version of the bill. Nor did she explain what the constitution says about legislators who benefit from state contracts. Perhaps because of those omissions, Thompson quickly sent a follow-up email to those same editors the very next day: "Please disregard this email. Thank you, Sheacy."
Contact Matt Pulle at 713-980-9777 or [email protected]. Jennifer Peebles and Suyun Hong contributed to this report. Video interviews by Suyun Hong.

This investigative report by Texas Watchdog is licensed under a Creative Commons Attribution 3.0 United States License.
Keep up with all the latest news from Texas Watchdog. Fan our page on Facebook, join our group on MySpace, follow us on Twitter, fan us on Digg, join our network on de.licio.us, and put our RSS feed in your newsreader. We're also on NewsVine, tumblr, Ning, FriendFeed and YouTube.